We're a band. An improv band. Not rooted to a jam-band, but more of a theater improv group. Without the theater. And amps that can go to 11.
Still trying to find Middle C. Looked up and down a keyboard, but found too much repetition per octave. Therefore enlisted help from the band Mother of Music to help with no help after not completing the journey with doing keyboards for ComedySportz/Chicago, Improv Olympic in Chicago, a latter incarnation of Blue Velveeta, Carskee in the Seattle area, or regional bands such as Digable Cat and Lilly Gilder. Couldn't get clues from the stage of House of Blues/Chicago or the Chicago Theater. Even tried things like keyboards for Twisted Flicks at Jet City Improv – still no luck.
So he tried again with the violin. After locating a suitable 5-string violin, he found C. Just not in the right octave.
Now Nathan is trying again with help from the rest of Mother of Music as "head MoM".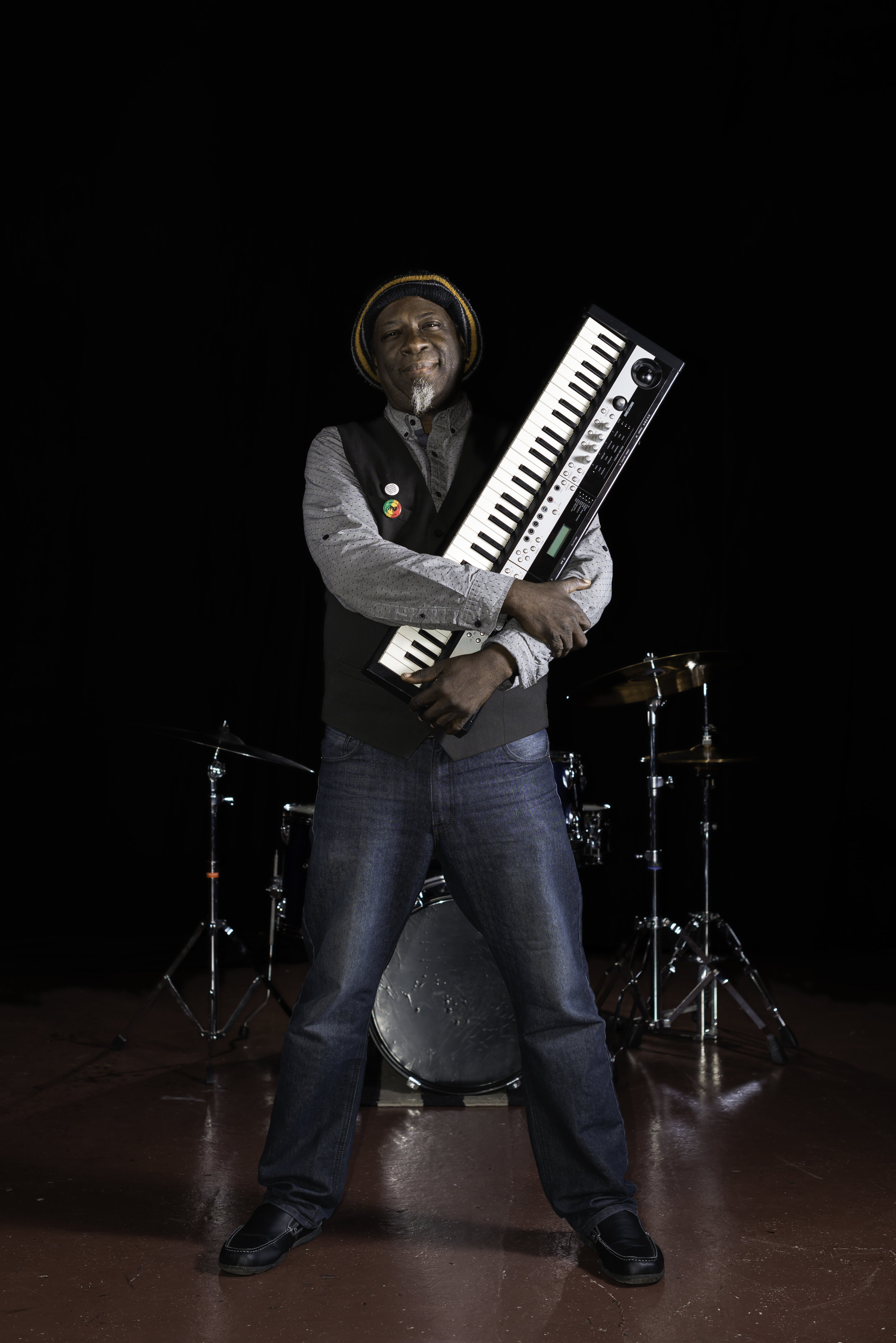 EXCERPTS FROM AN INTERVIEW IN MAY 2016 ISSUE OF COOL M'FCKA
ON MUSICAL INFLUENCES:
i've always loved music and the arts.when i was a kid, i'd ask my dad about what instruments were playing, and he would point out the guitar and drums, stuff like that... in my grandfather's church, my uncle warren played organ and piano... his right arm was withered, so he played with just his left hand and held it down... really dug what he was able to do... loved the big church musicals, with all the pomp and hype happening... my ears were always attuned like that... i loved tv theme songs. a lot of the westerns had some cool music happening... the old wyatt earp show had a male quartet singing and humming, which i thought was kinda cool... everything was fair game... the radio played everything from james brown to sonny and cher... the music was constantly changing... i grew up in the 60s and 70s so the music and culture were expanding... i was hearing the gospel my mom would play on sunday mornings when we were getting ready for church, the bluesy soul stuff that my dad liked, bobby blue bland, joe tex, wilson pickett... my teenage years were kool and the gang and earth, wind, and fire... hendrix blew everybody's mind, i loved the rock at the time... bands like the james gang, mountain, cream... real funky... of course, parliament-funkadelic was it for me... then jazz-rock came in...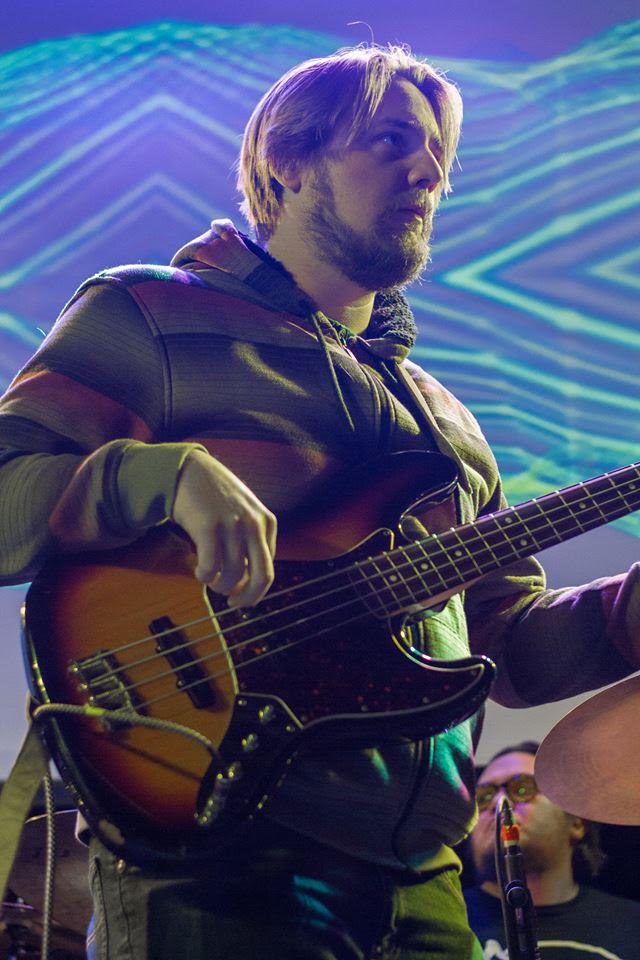 Alexianne Maloy is a bassist born and raised on the small island of Puerto Rico. After finishing his studies at The Conservatory of Music of Puerto Rico, he moved to Seattle, WA in search of warmer weather. He did not find it. Instead, he found a vibrant music scene which allows him to express himself through the myriad of musical genres that this city has to offer.
There's always that one catchy melody or funky groove that makes you want to dance. And he always tries to find it.

He's been singing since the day he was born. If you can count screaming as a kid as singing. But it probably was. While he's never taken lessons for it, it works alright, he assumes. It helped him out for sure when he did musical theater in his earlier life. He's a showboater. And totally humble.

A dedicated and versatile percussionist, he has played with multiple collegiate ensembles, including the University of Washington Symphonic Band, Steel Band, and the Husky Marching Band. He currently plays with the Seahawks Blue Thunder Drumline, along with multiple bands in the greater Seattle area. With influences like the Red Hot Chili Peppers, Led Zeppelin, the Beatles, and much more, he likes to bring simplicity and taste back to his drumming.

And while he doesn't want to sound self-centered, because he's writing from the 3rd person...

He's kind of a braggart. And totally humble.

He thought you should know.